Medical Construction and Interior Design
Medical Construction and Interior Design at Skyline we are Building your medical empire of pure joy is an artistic pleasure of ours.
EXPERIENCE IN THE MEDICAL SECTOR​
Take a quick look at your medical office and healthcare facility, waiting and reception areas, examination rooms, and entrance spaces. Do you remember the last time the building was renovated? When was the last time you looked at the construction design? Imagine how your patients feel when they walk inside your facility. Imagine yourself walking in the building for a health checkup? Does it live up to your standards alone or the medical community at present? Medical Construction and remodeling is the process of upgrading your current medical healthcare building set up to better reflect the demands of your patients and ensure better standards of services. New health facilities construction also aims to create a more relaxed and aesthetically pleasing look as opposed to a sterile, boring, drab, and outdated environment that is the usual thing you see in many health center facilities.
With decades of experience in health care construction, hospital infrastructure and building systems.
We are very familiar with the challenges of constructing high quality, cost-effective patient-centered health care environments while ensuring crucial care spaces, hospital operations and life safety systems are maintained.
Diagnostic Imaging Centers, Emergency and Intensive Care Units, In-vitro Fertilization Centers, Research and Laboratory Facilities, Pre- and Post-operative Acute Care Units, Nursing Units, Cancer Treatment Facilities, Pharmacies, Inpatient Psychiatric Centers, Rehabilitation and Sports Medicine Clinics, Assisted Living and Long-term Care Facilities, Support Facilities such as Parking Garages and Heliports.
Light Duty Pavement Works (Interlock fixing, Normal and Design Pattern), ducts excavation, laying, surrounds and backfilling, pipe networks excavation, laying, surround and backfilling, water PPR pipe, drainage, vinyl tiles, ceiling lights and wiring, ceiling suspension systems, Data Points, Emergency lights, Exit lights and Smoke Detector, Coating, Painting (Anti-Bacterial) and Waterproofing works, demolition, CCTV Installation.
When it comes to new medical construction, experience definitely matters. You do not want to leave the future look, layout, aesthetics, and experience of your medical center facility and building in the hands of a less experienced medical contractor. Diversified Construction is a premier local medical build-out and construction company that specializes in renovation and medical remodeling. Our new and old projects feature numerous renovations, build-out, and remodeling of different offices such as medical, dental, traditional office spaces, restaurants, retail outlets and more.
There may be a lot of medical construction companies out there offering their services but are they certified to do healthcare facilities project as required? Renovation or construction of a healthcare facility is a complex task and is not really your typical construction project. As a medical general contractor, we know for a fact that every specialty will require different specifications from the available physical space. For example, healthcare facilities for pediatric patients will need waiting areas as well as examination rooms that have kids in mind. On the other hand, a construction project for an outpatient surgery center also has very specialized needs in order to accommodate the care and treatment of their respective patients. All our construction company staff here at Diversified Construction are experts in their respective fields. We possess the training, experience, and know-how to know what is needed in order to create or renovate your healthcare facility space to the best it can be. In construction terms, surprises are not good as they are usually of the expensive kind. When you hire our construction company, you get full transparency from the very first meeting and we put everything down in detail on paper so you always know the process and cost and there are no surprises.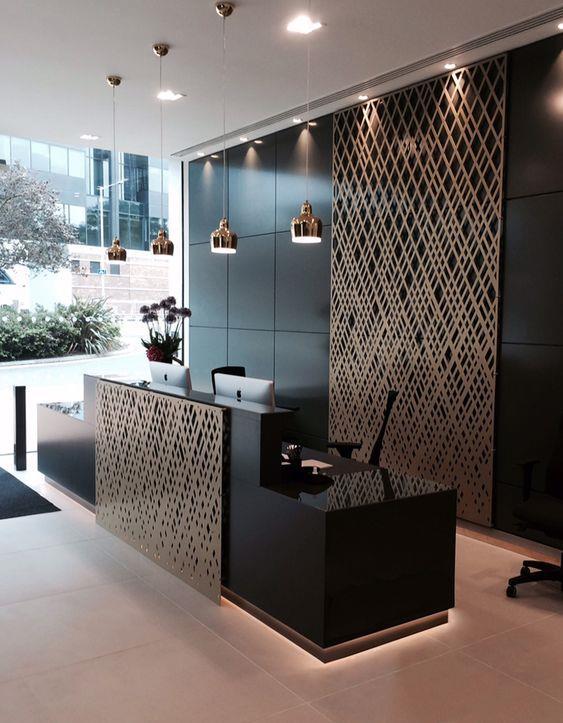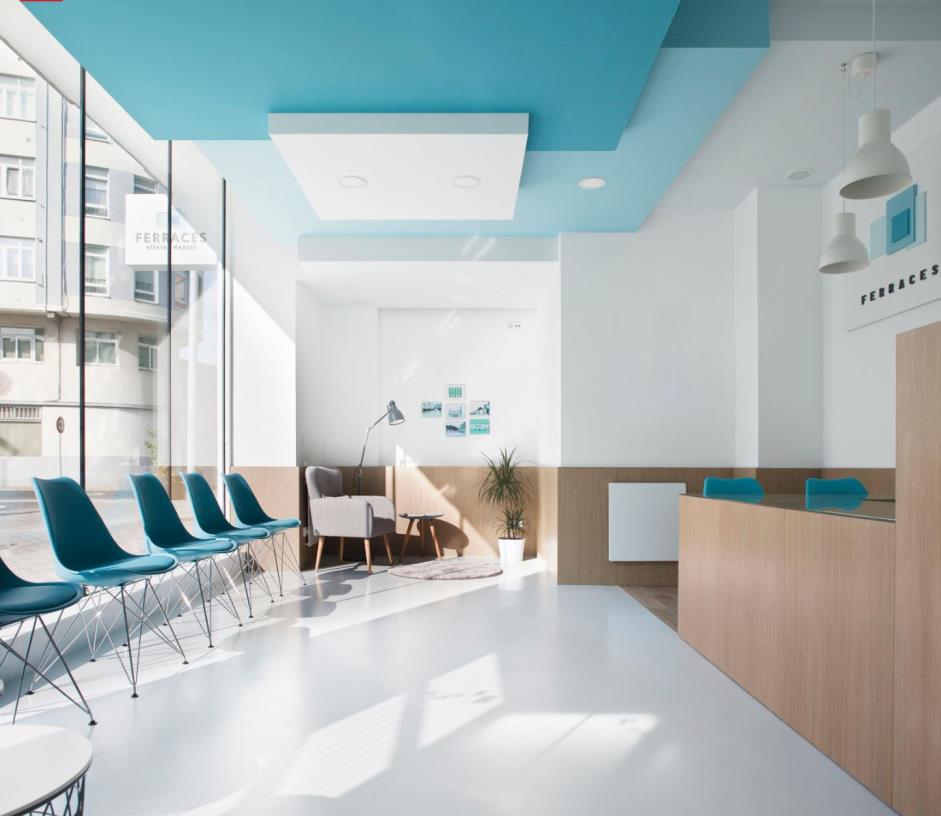 As experienced medical remodelers, we know the importance of harnessing each and every inch of available space in your hospital or clinic to maximize the patient experience. This takes priority but the construction process will also integrate the overall welfare of the clinic staff as well. Areas, where patient experience will take precedence, include the waiting or reception area, examination room, restroom, and anywhere else the patient needs to be during the duration of the consultation or treatment. Mobility issues will, of course, be included in the concept and design including requirements set forth by the MOH and DHA.
We can present you with a concept that integrates innovative technology in order to better boos the patient satisfaction experience as well as make it easier and more efficient for your staff to perform their duties. The medical construction can incorporate digital kiosks that let patients check themselves in or out as well as make follow-up appointments with their physician. This decongests the front office staff so they can focus on other important tasks they need to do in the service of your patients.
During the design process of the medical remodeling project, creating a new functional space will take the top priority. We will make your office look aesthetically pleasing with good functionality integrated into every aspect of the remodel. The correct placement of doors, counters, and exam rooms in order to create a more efficient workflow will be done in order to strike a perfect balance between functionality and design to create a unified look and layout that is not only refreshing to the senses but useful and efficient from any standpoint.
Make Outdoor Space more Appealing
Part of improving the overall patient experience in your office calls for the use of outdoor green areas that create a relaxing atmosphere for both patients and caregivers. By landscaping the green spaces including areas that are accessible to patients confined to wheelchairs or those that require walkers introduces a space of solitude and tranquility rather than a space that creates anxiety.
Work only with the industry leader in medical construction. Diversified Construction offers you the full range of services needed for all your medical office remodeling needs. From concept design, materials, equipment, adherence to building codes and guidelines, construction, interior, and exterior design, you name it we can do it all for you. We are the standard that other medical remodeling companies aspire to be. Let us help you update your medical office to the best it can possibly be.
try our best medical construction and interior design solution
Medical Construction and Interior Design
Pre-Installation of Medical equipment and instruments for all specialties
Medical IT Solutions
Infrastructure Construction for Diagnostic Medical Imaging Equipment's
Xray (conventional, CR & DR)
CT scan
MRI
Ultra-sound
Colonoscopies
Endoscopes (including capsule endoscopes)
Infrastructure Construction for Laboratory and Cleanroom Equipment Solutions
Safety Cabinets
Fume hoods
Incubators
Air purification units
Consultancy on standards and safety procedures
Validation and certification
Design and Creation of Isolation Rooms
Consultancy on standards and safety procedures
Design of walls, floors and doors
Air purification units
Negative/positive pressure creation equipment
Pre-Construction Services
Through clarification of and commitment to project team goals, Lean Construction provides the project client and architect with control of the project's schedule, budget and quality. This is accomplished with studies, expert advice in construction means and methods and confirmation of the Lean Construction project team's understanding of these goals with mockups, sample and investigations of existing product installations.
Lean Construction believes that identification of team goals to be one of preconstruction's primary objectives. A draft schedule incorporating these goals with the anticipated construction activities and entitlement process displays logic relationships and anticipates potential team goal conflicts. The preconstruction schedule serves as the road map for design, development, and decisions pertaining to project scope, budget and procurement. Thus, the Lean Construction approach offers a controlled, effective use of preconstruction resources consistent with the progress required to acquire government approvals needed to complete the project on time and under budget.
General Construction Services
Lean Construction provides in-depth management and supervision of all of its projects, with hands-on involvement by the company's principals and project supervisors from start to finish. In addition to general building, tenant improvement and seismic retrofit services, Lean Construction also provides added value to clients with its ability to self-perform structural and architectural concrete work, including forming, placing and finishing. With general contracting, Lean Construction always operates as the contractor. A project is bid based on the expectations a client communicates to an architect. Lean Construction takes the drawings and specifications, involves our estimating staff as well as a large number of subcontractors and suppliers and produces the best cost and schedule for the project. All the numbers are based on the plans that are provided. If there are points of disagreement as the project moves ahead due to changes or different interpretations of the plan, Lean Construction works with the client and the architect to resolve them. General contracting has a potentially adversarial side, which is avoided with newer style delivery systems. Lean Construction's process encompasses an information system for the project to coordinate the clients and architect's goals. This comprehensive system includes numerous components ranging from scheduling, cost control, quality control, procurement, billing, project meetings, project commissioning, project close-out and warranty management.
Construction Management Services
At Lean Construction, construction management services provide assurance to the client of a well-run, problem free job site. The team of experienced construction professionals provides cost control, scheduling coordination, quality control and timely execution of plans throughout the project. Lean Construction's knowledge of local building codes, life safety requirements, permitting and other local nuances in the construction process is critical to the project's on-time and on-budget completion according to plan. The client's interest is represented throughout the project, from start to finish, ensuring schedule compliance, coordinating proper document control and optimizing the owner's investment in the project. With construction management, Lean Construction typically acts as an agent for the owner, helping to manage the whole process. The owner pays a fee for this service as opposed to a markup on each item. This differs significantly from general contracting. Under a construction management arrangement, all bids and information are submitted to the client. The client and the Lean Construction's manager decide together which subcontractor to use for the work. They are, in effect, working as a team. With traditional construction management, all the subcontractors report to and are paid by the client. Lean Construction is there to help make decisions on whom to use and manage those subcontractors during the building process, eliminating time wasting for client.
Project Management
With Lean Construction when a client contracts for Project Management, the client gets all necessary coordination to deliver the project on time, on schedule and on budget. Lean Construction works with the clients' consultants i.e. Architects and Engineers processing all information and value engineering all the way while reporting directly to the client. Under a Project Management arrangement, all bids and information are submitted to Lean Construction. Lean Construction's Project Managers analyze and make recommendations, providing a best-case scenario to the client to aid in the decision-making process.
Lean Construction's Project Managers ensures that the contractors on site utilize an acceptable means and methods while executing. Quality to Lean Construction's Project Managers is the first nature that is why the best practices in the industry are employed always. We make sure our fees are in line so the client can sleep easy.
Design/Build Services
In design/build projects, client's contract directly with a single entity to provide both design and construction services. Design/build services may be provided by a single firm, a team of experts or as a joint venture and can offer clients with a number of advantages. Planning, design, engineering and construction responsibilities are integrated under one single source, thereby facilitating project delivery by streamlining the overall process.
Design/build project success is accomplished by applying a comprehensive project team management delivery system. The Lean Construction team's experience covers a broad range of professional services, from consulting and feasibility studies, to the complete design, engineering and construction expertise to fully implement a project. The planners, designers, engineers and builders work in concert throughout the entire project towards the common goal of providing a quality product at a competitive price. With design/build, Lean Construction has responsibility for all building elements.
Under this delivery system, the client contracts with Lean Construction for the services that are to be rendered. Lean Construction, in turn, has contracts with the architect as well as all subcontractors. Lean Construction is contractually obligated for everything. Design/build has many advantages. It offers the benefits of construction management and also relieves the client of risks associated with construction. Because the architect works directly with Lean Construction, Lean Construction assumes total responsibility for the design, engineering and management of the plans. If there are glitches along the way as a result of mistakes in the drawings, Lean Construction has the responsibility to fix them. Lean Construction coordinates and supervises all members of the construction team to ensure quality construction that is delivered on time and within budget. The design organization and construction team work together during initial planning to spearhead substantial schedule savings through the overlap of design with construction. With design/build, the client not only gets the construction services he wants, but he also gets peace of mind.
Turn-key
If design/build delivers peace of mind, then full service (turn-key) really lets the client sleep well at night. Full service covers the whole program. This not only includes the design and building of the project, but it also encompasses design, procurement, installation and startup of all manufacturing processes and equipment. As with design/build, the architect, engineers and all subcontractors report directly to Lean Construction. Lean Construction assumes total responsibility for getting the project done.