Description
IC mode (Intraoral Camera mode)

FL mode (Fluorescence mode)
· Disease detection technology using natural fluorescence that occurs under specific illumination.
· The FL mode provides simple ways to detect disease: User will see green fluorescence on normal enamel and red fluorescence where there is bio-film such as plaque or calculus.
· Florescence loss where there is early caries (white spot).
· The FL mode provides the ability to detect early caries, tooth crack, and secondary caries.
· The FL mode is able to detect residual composite resin.
· The FL Mode supports 2 mode types: F mode and S mode.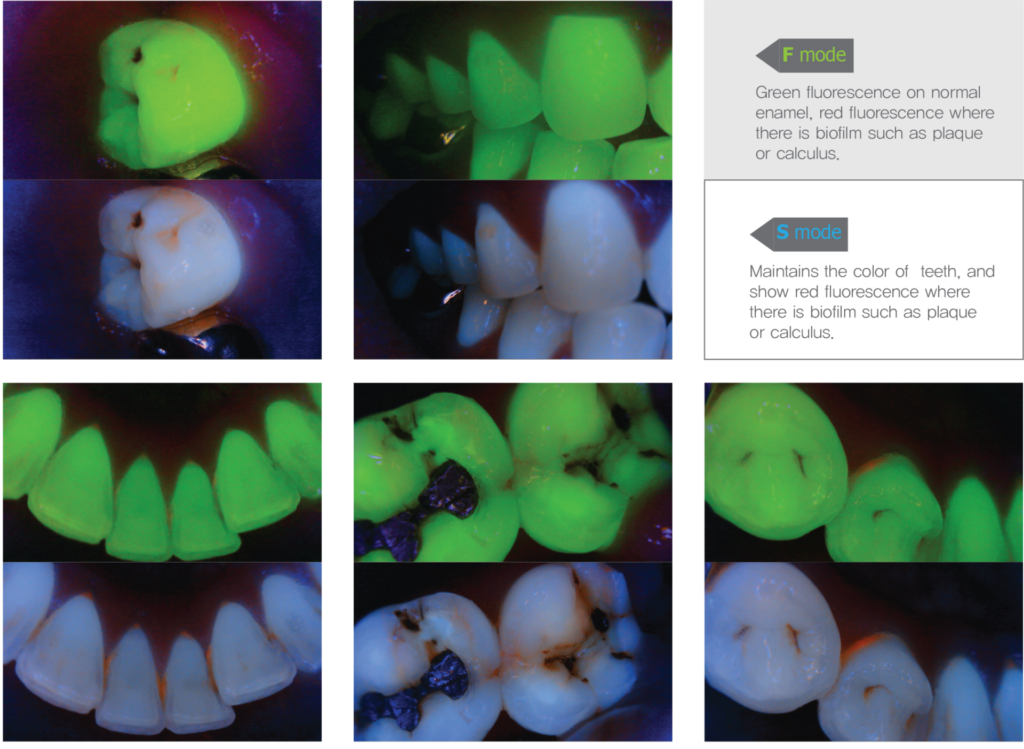 SPECIFICATION
Model name
Camera
(included head)

Operation voltage5V
MeasurementApprox. 202 x 30 x 28 mm
WeightApprox. 53g
ResolutionFHD (1920 x 1080)
Sensor/Lens typeCMOS

USB cable
Disposable cover

DimensionsApprox. 32 x 100 mm
QuantityApprox. 100 pcs by weight x 2ea
Raw materialPolyethylene